Marketing for Photographers
40-lesson online course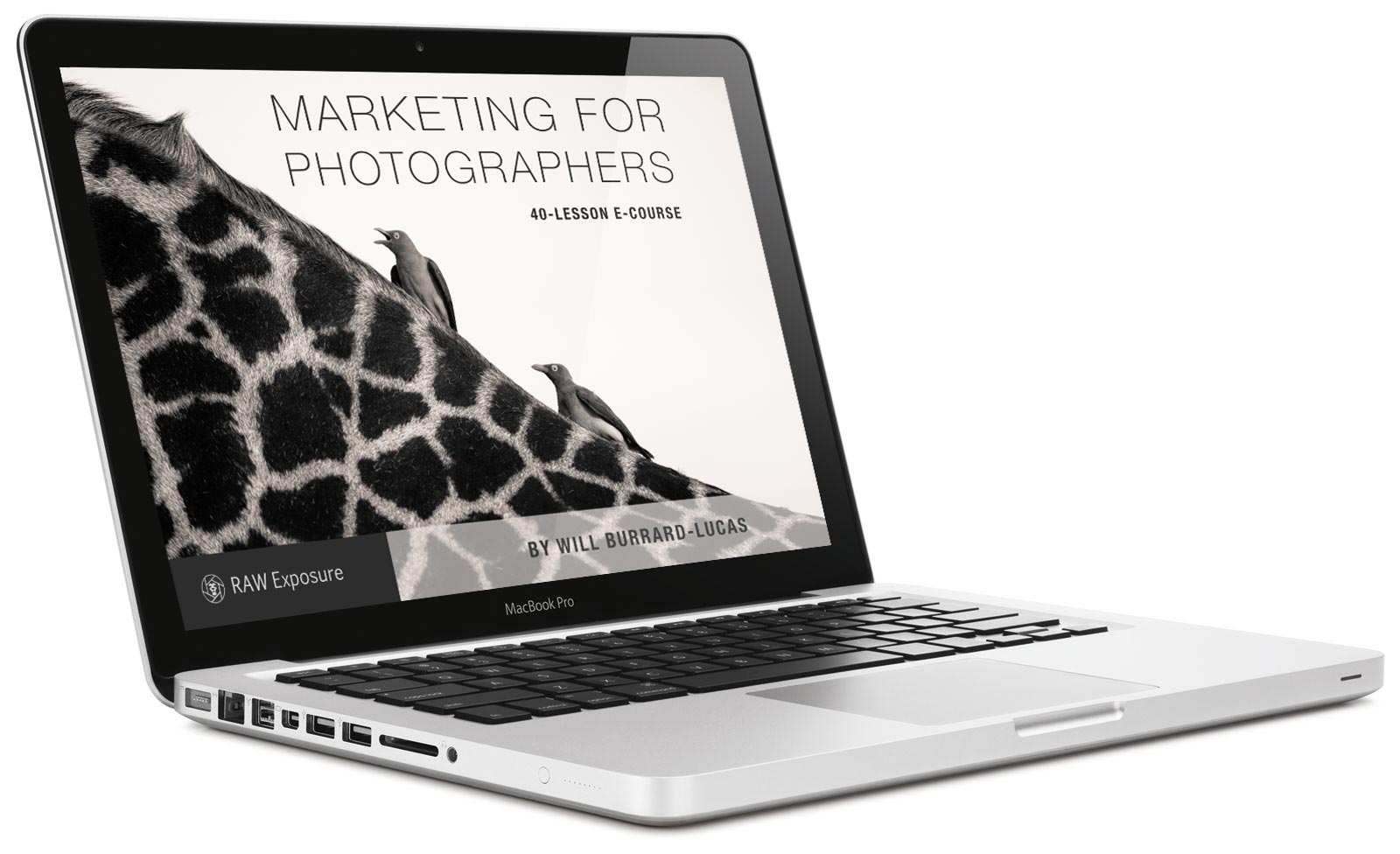 What's an online course?
This course is accessed through an online portal. You will be provided with a username and password allowing you to log in and view the lessons.
What's it About?
This is a comprehensive 40-lesson course on marketing for photographers. The course provides step-by-step instructions on how to set-up key aspects of your marketing strategy such as your website, newsletter and social media channels. It will teach you strategies and advanced techniques for gaining exposure, for example, how to get published in newspapers, how to get more website traffic and how to grow your social media following. More advanced strategies such as advertising and leveraging viral content will be covered towards the end of the course. Where appropriate, video tutorials will be included to illustrate certain lessons. Each lesson will give you tools and clear action points to help you achieve the lesson objectives. Below is a summary of the key areas that the marketing course will cover. These topics will be broken down into 40 lessons and delivered in a logical order. Larger topics may be split out into several lessons.
Lesson Structure
Each lesson will follow this structure:
Lesson Objectives
Lesson Content
Action points: Well-defined actions you should to take to achieve the lesson objectives
Resources: Links to related content such as how-to videos, further reading or useful tools
Key Topics Covered
How to define and reach your target audience
How to use your photos in your marketing strategy
Web strategy: where to focus your online efforts
Website: How to build it, optimize it and grow your traffic
Newsletter: How to set it up and attract subscribers
Blog: How to build it and what to post
Social Media: How to utilize different networks and grow your following. These key networks will be covered in-depth:

Facebook
Twitter
Instagram
Flickr and 500px
Plus Google+, Pinterest & LinkedIn

Branding: how to stand out from the crowd
Networking
Using marketing collateral including business cards, books and more
Entering photo competitions
Running your own competitions
Gaining valuable insights from Google Analytics
Video: Creating content and promoting it on YouTube and Vimeo
Using affiliates, referrals, testimonials and word of mouth to promote your products
Offline marketing tactics, including:

How to get exposure in magazines and newspapers
Exhibitions

Advertising online and offline including an in-depth look at Facebook and Google Ads
Creating and spreading viral content
Capitalizing on exposure
Launching a product
…and more!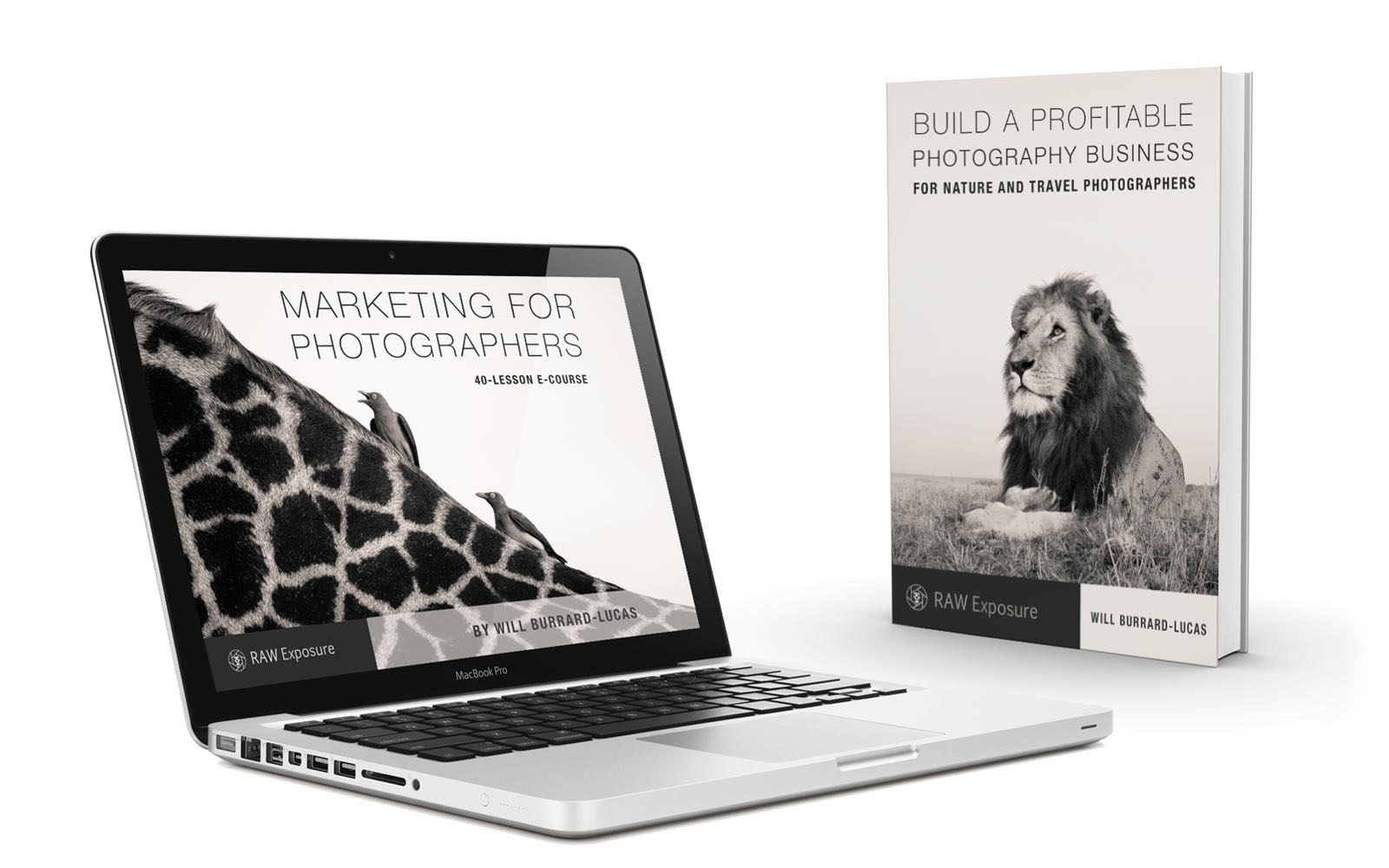 What our participants have said…
I am an aspiring wildlife photographer and I study media science at a University in Germany to strengthen my background in marketing and everything that is related to media. I find this course to be great additional assistance towards reaching my goal in becoming a professional within this business. It gives invaluable information about marketing as well as "getting your name out there". This course is extremely helpful for every aspiring photographer, especially in a highly competitive field like wildlife photography.
Being a wildlife artist and photographer, getting my work out there was a little slow and this course was very informative and helpful. This course provides many avenues of ideas and ways of getting "out there", that I hadn't even thought of. The lessons are very clear, precise and informative, with valuable information that is very helpful in promoting my works. I'm looking forward to putting these lessons to work for me. I highly recommend this course for any type of photographer.
I can say that this course applies not only to those photographers who aspire to turn 100% pro, but also to those that want to reach a broader audience with their work.
The course in itself is clear and straight to the point, most of the times with concrete examples from your own experience. I would say that although the course contents are not rocket science, it takes a lot of research and trial and error to reach the conclusions that give birth to the lessons. The tips are useful and help the reader choose the right path instead of spending months wandering and testing several hypothesis.
The course organization starts from the basics, the most fundamental part of having a business, defining a target and building the tools to reach that target. Nonetheless, reading further lessons helps building the bridge to get a connected brand as soon as possible.
I'm very happy you created this course. Knowing you and knowing your work is an assurance for a quality product. It didn't disappoint and you saved me lots of working hours of research to reach your conclusions.

Money Back Guarantee
If you're not satisfied with this product after 30 days, just let us know and we'll refund your money.
Take your business to the next level!