This Contest is Now Closed
We will be announcing our 2017 Photo Contest Series soon.
Winners of the 2016 Contest will be announced at the beginning of February.
2016 Photo Contest Series
Our wildlife photography contest series for 2016 is now running. We have $25,000 worth of prizes up for grabs and a winners' exhibition in New York City!
This contest series is made up of three separate photo contests each with a different theme:
The contests are free to enter. The winner of each will receive an f-stop camera bag worth $360 and a Camtraptions camera trap worth $240.
Our favourite contest winner overall will also win our grand prize for the 2016 contest series; a luxury African safari for two courtesy of The Bushcamp Company.
We also have a second safari up for grabs in our bonus giveaway.
African Safari
We have an amazing grand prize for you: a 7-day luxury African safari for two courtesy of The Bushcamp Company with a total value exceeding US $12,000! The Bushcamp Company operates Mfuwe Lodge (of Elephants in Reception Fame) and also six small luxury bushcamps in a pristine region of South Luangwa National Park in Zambia. The winner will be able to pick a combination of these camps to stay in! You will find yourself immersed in a remote, unspoilt African wilderness with incredible wildlife-viewing opportunities.

F-stop Tilopa Camera Backpack
The winner of each of the three contests will receive a f-stop Mountain Series Tilopa camera backpack (in their choice of colour) with XL pro ICU worth $360.
F-stop create amazing camera bags which are ideally suited for wildlife photographers. They are extremely rugged and can comfortably accommodate bulky and heavy camera equipment. My own f-stop backpack is my primary camera bag and has accompanied me on every single photography trip since 2012.
F-stop has a range of backpacks with varying capacities to suit your needs. Find out more here »
Camtraptions Sensor
The winner of each of the three contests will also receive a Camtraptions Camera Trap Sensor worth $240.
The Camtraptions sensor turns a DSLR camera into a high-quality camera trap for photographing nocturnal or elusive wildlife. Find out more here »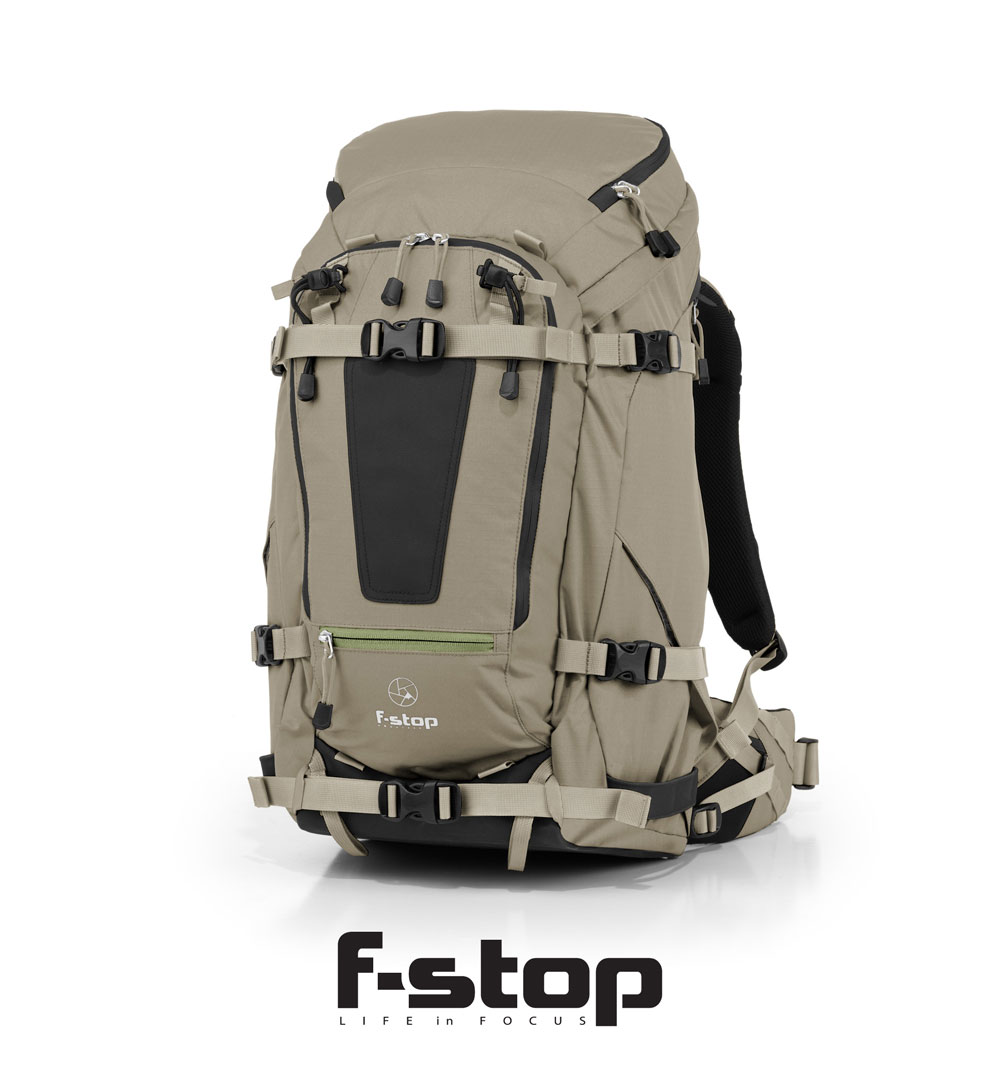 Bonus Safari Giveaway
We have a second safari for two up for grabs in our bonus giveaway! This giveaway is open to everyone and the winner will be selected at random. All you have to do to participate is download our free Did you know… African Wildlife App. Find out more here: Safari Giveaway »
Big Screen Plaza
The winners and a selection of highly commended images will be exhibited on the "Big Screen", a gigantic outdoor screen in New York City, USA. This is a 30 ft. HD screen is located at Hotel Eventi in the thriving Chelsea District of New York City. When not privately booked, the screen displays a rotating selection of visual art and photography, curated from artists around the world.
The winners' exhibition will rotate on the screen over the course of several weeks in early-2017.
How to Enter
To submit photos to our photo contests, you just need to sign up for a free WildlifePhoto.com account here. This will entitle you to submit one image to each contest.
Premium members are allowed to enter up to five images to each contest. Find out about the other benefits of Premium membership here.
Timeline
This photo contest series is accepting entries until the end of 2016. For Free members, the individual contest will run back-to-back so only one will be open for entries at a time. Premium members, however, are able to submit entries to all three contests at any time.
Wildlife Portraits
Free Members Entry Period: 25 May 2016 to 1 August 2016

Premium Members Entry Period: 25 May 2016 to 31 December 2016
Enter Now
Habitats & Landscapes
Free Members Entry Period: 1 August 2016 to 15 October 2016

Premium Members Entry Period: 25 May 2016 to 31 December 2016
Enter Now
Animal Behaviour
Free Members Entry Period: 15 October 2016 to 31 December 2016

Premium Members Entry Period: 25 May 2016 to 31 December 2016
Enter Now
Terms & Conditions
We organise these contests as a way to give back to our community. Our intention is not to sell contestants' images or to otherwise grab rights that are not necessary for the running and promotion of these contests. The only rights that we do request are those that enable us to display winning and commended images on contest-related web pages and social media posts. We also request the right to allow third parties to publish winning and commended images, with full attribution, on screens and in articles and galleries that publicise the contest series.
Please see below for full terms and conditions.
Full Terms & Conditions
The WildlifePhoto.com Photo Contest Series 2016 is now open for entries. Before you enter, please read the competition terms and conditions below.
Specific entry requirements related to file preparation and digital adjustment guidelines can be found on the entry upload page.
General
This Photography Contest Series ("the competition") is owned by WildlifePhoto.com, a website operated by Burrard-Lucas Photography.
By submitting an entry to the competition, you acknowledge that you have read and agree to be bound by these rules and the decisions of WildlifePhoto.com, and that you satisfy all eligibility requirements.
Any entry found not to comply with the competition rules will be disqualified.
No allowances will be made in such instances and any prizes will be forfeited.
The decision of WildlifePhoto.com on all matters relating to the competition is final. No negotiation will be considered.
The competition is not open to owners or employees of WildlifePhoto.com and their relatives.
Judging
The winners and highly commended entries will be selected by Will Burrard-Lucas.
All entries will be judged anonymously.
Awarded images in each category will comprise Winner, Runners-up and Highly Commended.
Only contest winners will be considered for the grand prize.
The grand prize for 2016 will be awarded to the single image judged to be the most interesting and creative.
Ethics
Entrants must not compromise the welfare of any animals, and should never do anything to injure or distress any animals or destroy their habitat in an attempt to secure an image.
Entrants are responsible for ensuring full compliance with any national or international legislation governing the country in which the image has been taken and in securing any relevant permits which may be required.
Descriptive captions supplied must be accurate and honest.
Entrants may not enter images that depict animals in an undignified or degrading manner.
Prizes
Entrants who have awarded image(s) will be notified by email in January 2017.
WildlifePhoto.com cannot be held responsible for emails that do not arrive due to an entrant's email security settings.
Prizes specified on the main contest page are guaranteed to be awarded. The cash value of the prize cannot be redeemed.
The following terms relate to the safari prize:

The safari prize is non-transferable, non-refundable and cannot be exchanged for cash or any other alternative. The prize cannot be sold, auctioned or given away.
At least one of the attendees of the safari must be aged 18 or over.
The prize for two people must be booked together. If the winner does not choose an accompanying travel partner then the other place will be forfeited.
The prize includes airport transfer from Mfuwe Airport, all meals, accommodation, game activities, laundry, tea/coffee, government taxes and service charge.
The prize excludes international flights, domestic flights to Mfuwe, parks entry fees, Luangwa Conservation and Community Fund levy and incidentals (bottled wines, spa treatment, curio shop purchases, etc.).
It is the responsibility of the prize winner to ascertain if a Zambian visa is required for travel and if so, it is their responsibility to obtain and pay for it.
The prize winner is also responsible for arranging their own travel insurance.
Copyright and Reproduction
Each entry must be the original work of the entrant and must not infringe the rights of any other party.
Each entrant must either be the sole owner of the copyright or have secured the written permission of the copyright owner to enter the image into the competition and grants the WildlifePhoto.com the rights detailed below.
By entering the competition, each shortlisted entrant grants to WildlifePhoto.com and Burrard-Lucas Photography a non-exclusive, royalty-free, and perpetual licence to reproduce, publish and communicate to the public by any means and exhibit their image(s) and copies of their image(s) in all media throughout the world in relation to the competition, including but not limited to all use in the context of:

Display in the exhibition.
Inclusion within WildlifePhoto.com and related websites, social media and newsletters.
Inclusion in promotional, press and marketing materials associated with the competition series and/or the exhibition.

Any external parties featuring images from the competition reserve the right to choose which images they decide to use to promote the competition. WildlifePhoto.com has no control over, or liability for, any decision such press may make to use (or not use) your image.
Publicity
All entrants agree that if their entry is awarded, their name and likeness may be used for the purposes of advertising, promotion and publicity of the competition and exhibition without further compensation.
Liability
WildlifePhoto.com and Burrard-Lucas Photography cannot accept liability for any loss or damage of any image entered into the competition however caused.
WildlifePhoto.com and Burrard-Lucas Photography cannot accept liability for the misuse of images and/or failure of any third party to comply with the competition's credit guidelines.
Privacy
The personal information collected from each entrant in the course of the competition will be used by WildlifePhoto.com for the purposes of administration of the competition and as otherwise permitted in accordance with our Privacy Policy.
If you have any questions about these terms and conditions, please contact us.
Supporters